Servicenavigation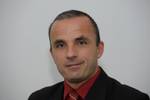 Sekretariat
Symposium Statistical approaches for analyzing Remote Sensing imagery on July 23, 2021, 13:30 - 16:30 online.
Organizers: Edzer Pebesma (University of Muenster), Roland Fried (TU Dortmund University), Hanna Meyer (University of Muenster)
For more information see here.
At the meeting ,,Statistische Woche'' of the German Statistical Society (DStatG) from September 14 to 17, 2021 Roland Fried and Bernd Bischl (LMU München) organize a section on Computational Statistics and Data Science: https://statistische-woche.de/en/startseite-en
At the international conference on robust statistics (ICORS) from September 20 to 24, 2021 Roland Fried organizes an invited session on robust time series analysis: http://cstat.tuwien.ac.at/filz/icors2020/
At the DAGSTAT conference from March 28 to April 1, 2022 Roland Fried and Gero Szepannek (Hochschule Stralsund) organize a section on Computational Statistics and Statistical Software: https://www.dagstat2022.uni-hamburg.de/
Previous workshops and conferences
Virtual workshop on July 22, 2020: Change-Points and Extremes in time and space.